Double-Decker Buses Are Coming to New York City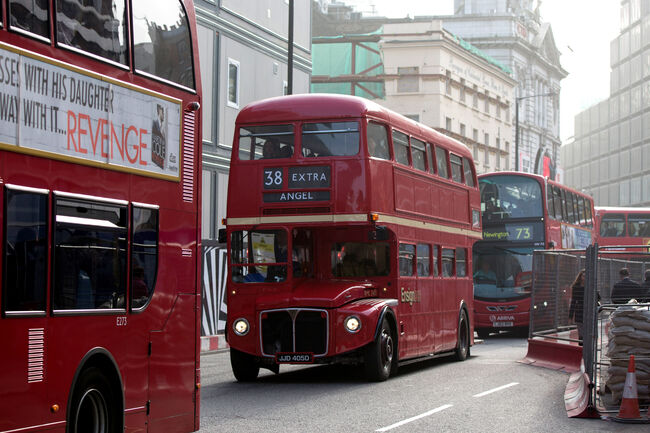 While it's become virtually impossible to start a work day in New York City without a water cooler conversation about how terrible the subway is, there's actually another transportation crisis happening above ground. The subways are terrible. There's no denying that, but the city's bus system is also struggling. According to Time Out, "ridership on the network of more than 5,700 buses has lost roughly 100 million passengers." One of the reasons for this steep decline is that the MTA "currently provides the slowest bus service of any major city in the country." Not a great look.
Things may be starting to look up for the Big Apple's bus system, though, because New York City Transit president Andy Byford announced a new plan that will hopefully improve the state of above ground public transportation. This spring the MTA will test a line of double-decker express buses on Staten Island. These buses will be the first of their kind in the history of the MTA and would aim to streamline bus service in NYC by doubling the amount of passengers buses can carry at one time. New York City will be following in London's footsteps, which has famously used double-decker buses in their city for years.
Byford's plan to improve the bus system doesn't stop with the double-decker buses, either. He announced he plans for the city's bus route network to undergo a "comprehensive review," as well as looking into ways that the NYPD can better enforce bus lane rules. Last but not least, Byford announced that there will be a rollout of all-electric buses in the city coming in the near future. These all-electric buses would have "zero-emission." which is pretty exciting.
It sounds like an exciting prospect, especially because it might make commuting better for some New Yorkers. We'll keep our fingers crossed that these double decker buses are the solution to the public transportation crisis in New York City.