NYC Apartments Have Gotten Cheaper Near These Subway Stops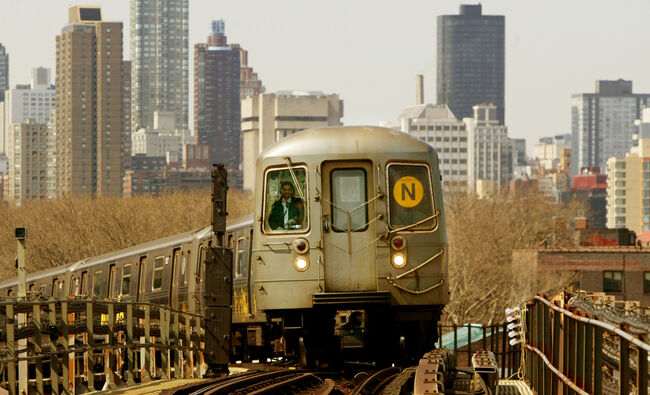 It's no secret that apartments close to subway stops are some of the most coveted on the island of Manhattan and its surrounding boroughs. Due to the high demand for these apartments, the prices for even a studio is quite high. According to a new data analysis by RentHop, though, has found that rents have actually dropped near many subway stops over the past year. Just because the rent is decreasing near these subway stops doesn't mean New York City is getting much more affordable.
RentHop examined how median monthly net effective rents for one-bedroom apartments near subway stops changed from 2017 to 2018. They went about this by analyzing 50 real estate listings within 0.6 miles of a subway stop from February through April of each year. If there were fewer than 50 listings, the radius was expanded to 1.2 miles.
According to New York City Patch, the analysis found that "about half of Manhattan's stops and several stations in Brooklyn saw prices decrease year over year." This happened due to there being more supply than demand, however, rent prices are still quite high for the average person. The median price for a one-bedroom near the 34th Street-Herald Square stop, which is one of the busiest subway stations in the city, fell 8.2 percent to $3,350 per month.
The median rent near the City Hall R/W stop fell 11.3 percent to $2,915, which is slightly more affordable than the midtown 34 Street-Herald Square hub. The Chambers Street 1/2/3 stop saw a decrease of 10.1 percent to $3,550, as well. Another area that saw a significant decrease was apartment located along the G train in Greenpoint, Brooklyn. Rents near Nassau Avenue fell an astounding 20 percent to $2,375
While many areas have seen drops in rent prices, The Bronx is going against trend and showing rent increases near their subway stations. According to Patch New York City, prices near some stops close to Manhattan increased more than 5 percent. This includes apartments near Jackson Avenue 2/5 stop in Woodstock, where rents rose 9.9 percent to $1,735.
It's always good news when rent prices drop, but it's doubtful anybody will be calling New York City affordable any time soon.