The Worst Times to Leave NYC for Memorial Day Weekend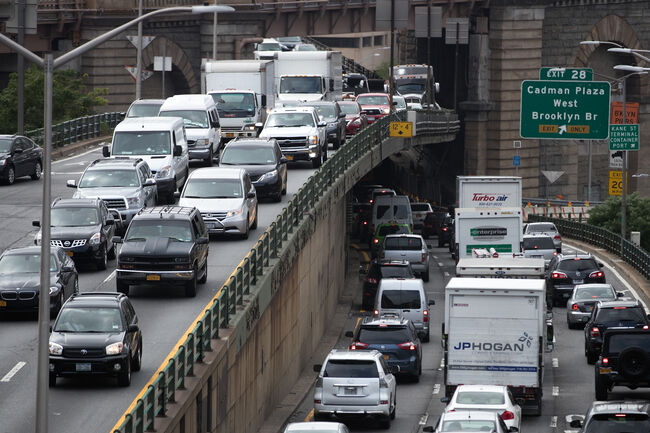 Memorial Day weekend is almost here so you can bet New Yorkers will be heading out the city en masse this Friday. If you're one of the many New Yorkers heading to the Jersey Shore or out to the Hamptons for the long weekend be prepared for some heavy traffic. According to INRIX's annual report, travel times are expected to triple for those making their beach pilgrimage this Friday. So, what are the worst times to leave NYC during Memorial Day Weekend? Peak congestion will be in the late afternoon on Friday.
If you're looking to beat the crowds, it's important to note that traffic out of the city will be at its worst from 3:30 to 6:30 p.m. on Friday. Graham Cookson, INRIX's head of research, gave some advice for weekend travelers, urging drivers to "avoid peak commute times in major cities altogether—traveling late morning or early afternoon—or plan alternative routes." While it's nice to offer some words of wisdom, it's also tough for many people to avoid leaving at "peak commute times" due to their work schedules.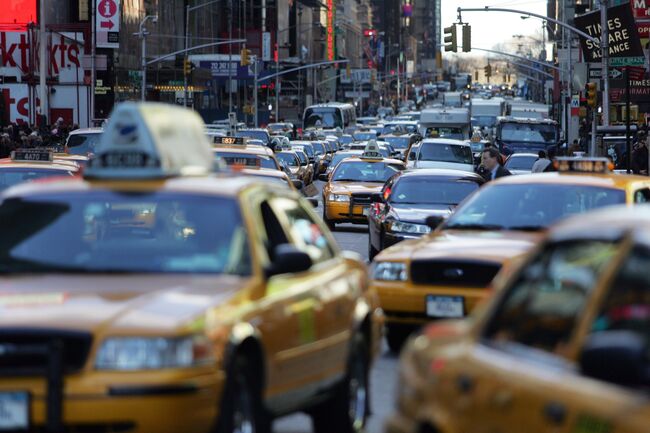 Another concern for travelers is, of course, public transportation. Many people will rely on trains and buses to get to their destination over the holiday weekend, so, it's likely those avenues of travel will highly congested, as well. The Port Authority has yet to release its travel projections for the region's airports and bridges, according to the New York Post, but it's not looking good based on data from previous years. More than 2 million travelers passed through city airports over Memorial Day weekend in 2017, which, yikes. Not great.
Don't cancel your plans just yet, though, because staying in NYC won't be much better. While some people are using the long weekend to GTFO of New York City, many others will be making the trek in to the city. INRIX reports that New York will be the 10th most popular destination for Memorial Day travelers this year, so, foot traffic will also be bad this year.
Happy Memorial Day, everyone!