National Fried Chicken Day: Where to Celebrate in NYC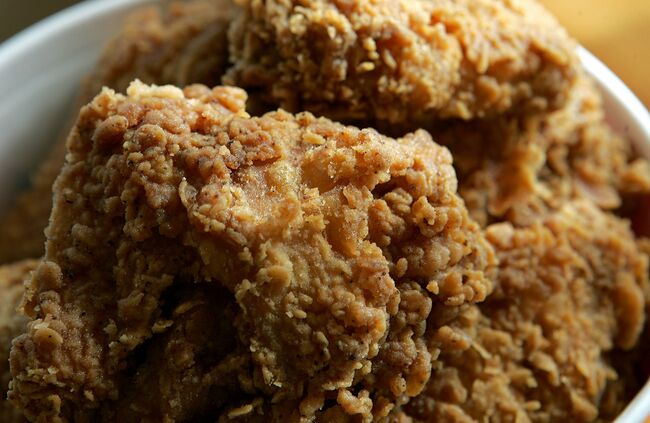 July 6th is National Friend Chicken Day and the day deserves a celebration! Truly delicious fried chicken is crispy, the right amount of salty, and juicy. If you are in search for that southern comfort feel, fried chicken is best paired with sweet tea, biscuits, and a side of your choice (usually mashed potatoes or mac & cheese). Now that our mouths are officially watering, we decided to bless you with the top 3 places in New York City to indulge in fried chicken.
This late-night hot spot in Brooklyn is perfect if you're going out for the night and looking for a midnight meal. The restaurant and bar is open from 4pm- 4am on week days and 11am-4am on weekends. A typical dish at The Commodore consists of three thighs to a plate with a craggy crust that crackles with every bite. Order a "saltie" on the side for maximum enjoyment.
2. Bob White Lunch and Supper Counter
You can find this quaint establishment in the East Village. The chicken is delicious and there is even an option for vegetarians (we didn't forget about you). Enjoy happy hour specials on weekdays from 3:00 – 7:00 with fried chicken and a beer for only $6. Check out their Instagram for #foodporn.
Stop by Pies'n'Thighs in Williamsburg Brooklyn for comfort food that everyone will enjoy. In 2006 this establishment took over a beer storage closet to become a tiny kitchen with only six stools. Chicken isn't the only thing you can get here. Pies'n'Thighs specializes in huge donuts, chicken and waffles, and pies. The New York Times called the pies and the thighs "…a compelling combination, well executed and put forth with real heart-the sort of restaurant that's hard to find, especially in the big city, but easy to love once found."
Now that we've officially made you hungry, don't limit yourself to enjoying fried chicken just on July 6th, celebrate everyday! The world is a better place with fried chicken in your belly.
Photo: Getty