Banks Rush To Update Cards For New Way To Ride NYC's Subways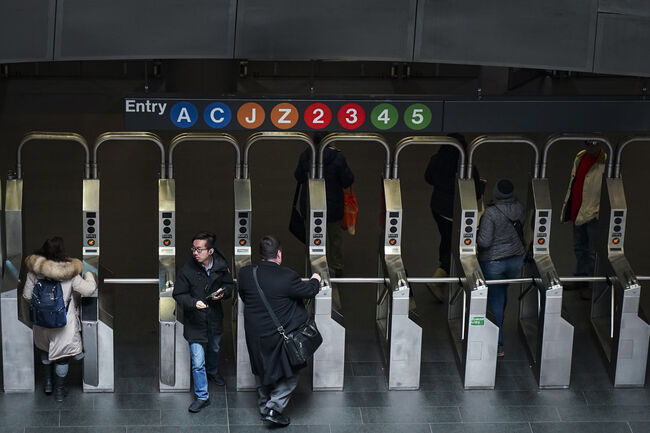 After 20 years of using MetroCards, the Metropolitan Transit Authority (MTA) unveiled the ability for subway riders to tap their phone, smart card, or even a debit card to ride the subway.
This transition has forced banks around the country to quickly update cards. New York subway riders will be able to use tap-to-pay credit and debit cards or mobile payments at stations along the 4-5-6 line between Grand Central and Barclays Center beginning on May 31.
"Mass transit is a really terrific use case for tap and pay -- people commute 10 times a week," Visa Chief Executive Officer Al Kelly said in a Bloomberg Television interview. "It gets them in the habit of using the card to tap and go."
The move to tap-to-pay will boost profits by $2.4 billion by transitioning to contactless cards and replacing cash transactions, researchers at A.T. Kearney led by Monica Gabel said in a report last year. Not only will the banks profits, but subway riders will save time and frustration by avoiding lines to refill their MetroCards.
There is a still work to be done, 40% of payment terminals in the United States are not contactless. However, the new smart card system is aiming to come to the underground scene in 2021.
Will you miss MetroCards?
Photo: Getty