John Legend, Cardi B & More Celebrities React To Dayton, El Paso Shootings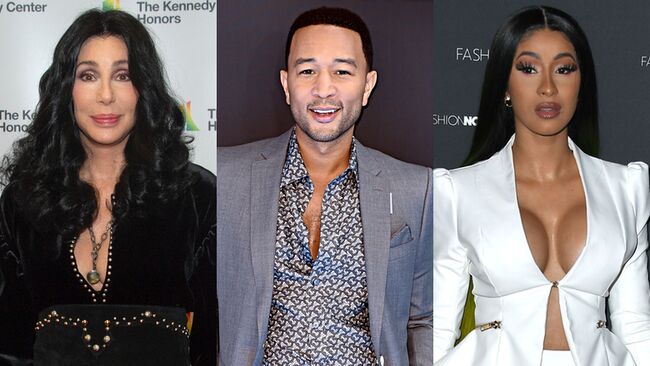 Cardi B, John Legend, Reese Witherspoon, and Cher are among the lot of celebrities speaking out in the wake of the deadly shootings that happened in El Paso, Texas, and Dayton, Ohio, and claimed 29 lives over the weekend.
The first shooting occurred at a Walmart on Saturday in El Paso when 21-year-old gunman Patrick Crusius walked into the store and unloaded his rifle at customers, kill 20 people and injuring 26 others. The second tragedy, which struck nearly 13 hours later in Dayton, resulted in 27 victims wounded and nine people were killed in addition to 24-year-old gunman Connor Betts, who opened fire in the Oregon District of Dayton.
Now, in a massive outcry on social media in response to the fatal events, stars are demanding change and urgent action to be taken to ensure the safety of our nation.
"My heart aches for El Paso and Dayton. Our nation is experiencing these traumas far too often and we need our leaders to take urgent action: take these weapons of war off the street and fight the evil ideology of white nationalism that motivates many of these terrorists," R&B musician Legend pled in tweet. In another, Cher added: "What Can We Do To Stop The Carnage,& Protect The Innocent. MASS SHOOTINGS ARE RISING EXPONENTIALLY. HATE IS INCREASING,WE MUST FIND ANOTHER WAY."
Scroll down to see how these stars and more have responded to the Dayton and El Paso shootings below.