Pink Shares 'America Is A Gun' Poem: 'Art Is Meant To Cause Dialogue'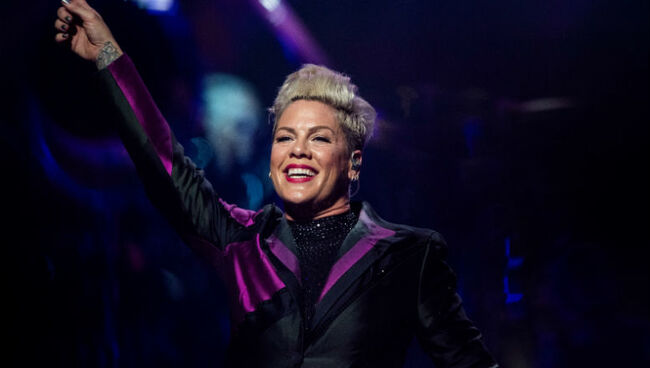 Much like other musicians, Pink has reacted to the two mass shootings that took place over the weekend in El Paso, Texas and Dayton, Ohio and her response was crystal clear.
Initially, the pop star took to Instagram to repost a Brian Bilston poem called "America is a Gun," which pairs countries with stereotypes. "England is a cup of tea/ France, a wheel of ripened brie/ Greece, a short, squat olive tree/ America is a gun," reads the first stanza of the poem. Despite her interest in keeping the parent police away, the pop star's follow-up posts, one of which honors Glendon Oakley Jr., who saved 13 children during the Texas shooting, features the ability to comment on her photos.
Fox News' Britt McHenry caught wind of the pop titan's post and replied to it on Twitter, writing, "There is nothing 'better' to be than an American. In our turmoil, weaknesses, struggle, unit is what we need now. I believe that @pink. America is the country that loves you and helped make you into a star. As a fan of your music, this disappoints me."
Unsurprisingly, Pink was willing to share some feedback. "I believe there is nothing 'better' than being a human being," she responded. "Each country has their beauty,+their struggles. We should all be thinking humans first. And I also believe art is meant to cause dialogue, which the posting of this poem just did. Dissent is the cornerstone of democracy."