10 Must Read Books We're Loving This July
There are so many books that we're loving right now, it is hard to pick just ten for July must reads. From intense thrillers to heart wrenching love stories, we have something for everybody. Whether you're reading at the beach or under your deck at work, we've got you covered with the best recommendations for this month. Happy reading!
The Light We Lost - Jill Santopolo
Santopolo's The Light We Lost is a modern-day love story with a narrator who you'll instantly fall in love with. Lucy and Gabe meet as seniors in Columbia university in the wake of the tragic events of September 11th. Their fairytale romance is cut short when Gabe becomes a photojournalist assigned to the Middle East and Lucy stays in New York to pursue her career. What follows is an in-depth love story that follows a journey of dreams, desires, jealousies, betrayals, and ultimately fate. Santopolo's way with words will have you flipping through these pages pretty quickly. Trust us, you'll see!
(May 9)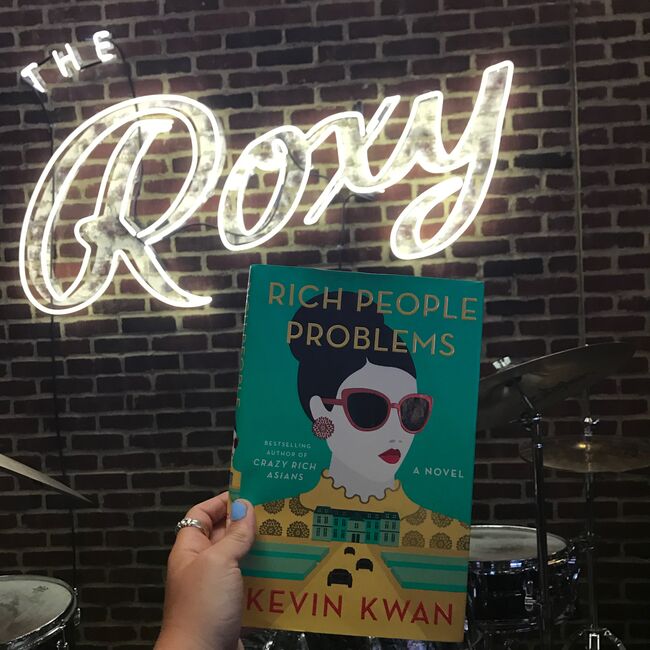 Rich People Problems - Kevin Kwan
Kevin Kwan is back with his third installment to the Crazy Rich Asians series, Rich People Problems. The uproarious new novel features a family living in Singapore riven by fortune, an ex-driven with psychotic jealousy, a battle royal fought through couture gown sabotage, and the heir to one of Asia's greatest fortunes locked out of his inheritance. Kwan's third novel will have you laughing, intrigued by the classic high-society drama, and flipping the pages as fast as possible to get to the end! Did you know Crazy Rich Asians is turning into a movie?!
(May 23)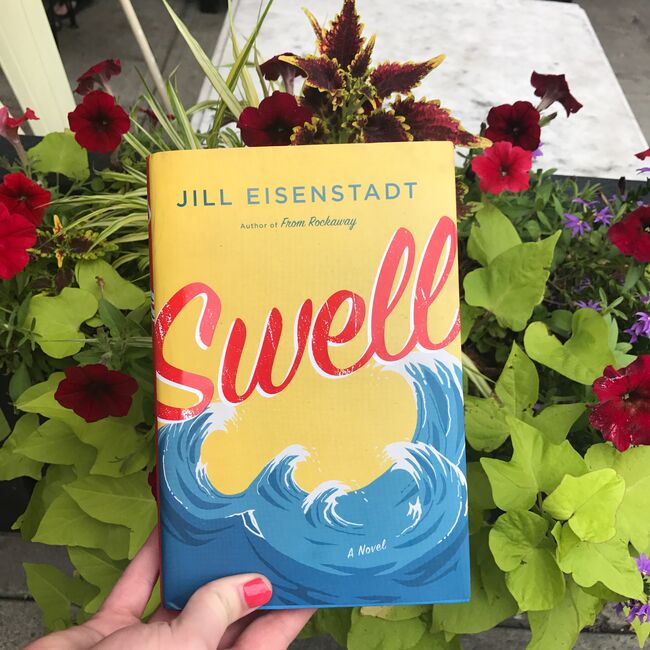 Swell - Jill Eisenstadt
Jill Eisenstadt's Swell, is the perfect summer beach read. In the immediate wake of 9/11, a young family completely uproots their lives in Manhattan to resettle in a cozy, ramshackle Rockaway beach house. Of course, over the course of one momentous weekend, the family finds a whole lot more drama than they signed up for! The eclectic novel will transport you to 2001 where the many ordinary people are grappling with the aftershocks of 9/11, memorials, uncertainty, death, and eventually, a new life.
(June 6)
Our Little Racket - Angelica Baker
Baker's Our Little Racket is a captivating debut novel about wealth, envy, and secrets as five women lives' are dramatically changed by the downfall of a financial titan in the wealthy suburb of Greenwich, Connecticut. These women struggle with learning how to protect their own in a community that has turned against them and sheds light into how the younger generation handles these issues as well. This terrific, whip-smart, debut only shows how successful Baker will be in her future as an author.
(June 20)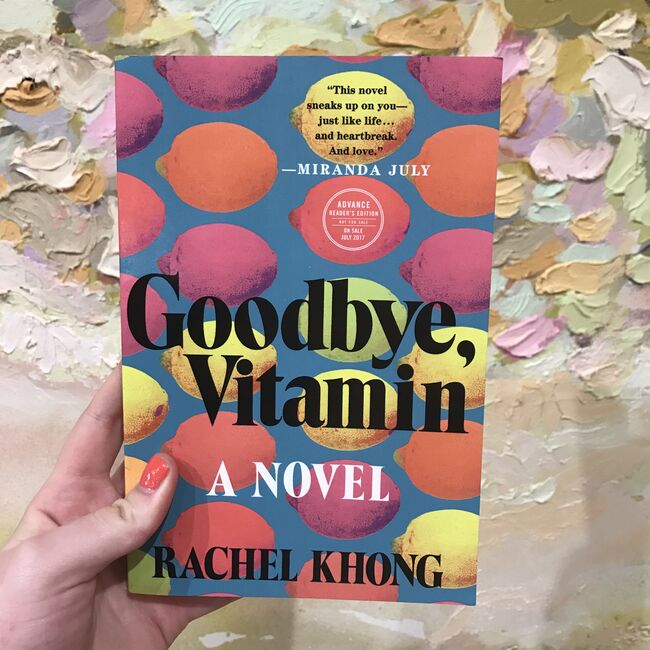 Goodbye, Vitamin - Rachel Khong
Ruth Young is 30-years-old and not sure how she got there. After her fiancé leaves her for another woman and she quits her unsatisfying job, Ruth moves back in to her parents house to care for her father as he slips further into dementia. Told in diary format, this books follows Ruth as she finally starts to see her parents as fully realized people. She must learn to forgive her father for his past indiscretions as he begins to forget they ever happened at all. This book is completely moving and such a quick read.
(July 11)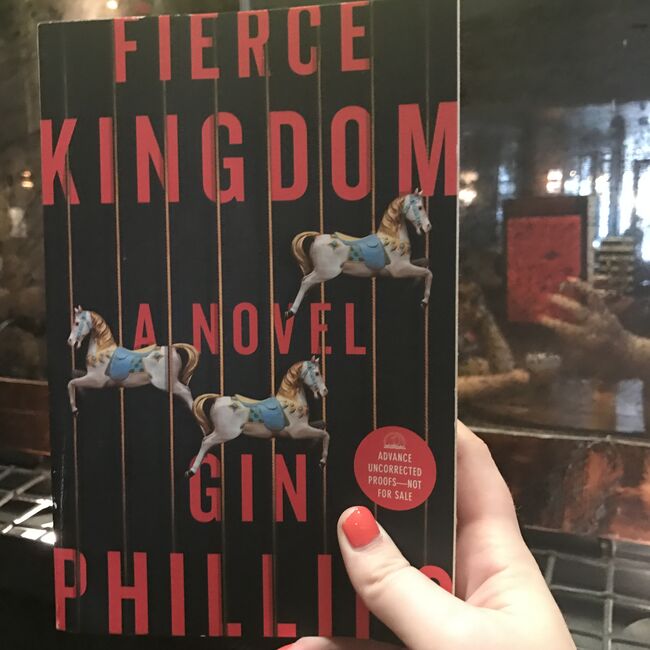 Fierce Kingdom - Gin Phillips
Just as Joan and her 4-year-old son Lincoln are preparing to leave their local zoo, they hear gun shots go off by the entrance. Joan grabs Lincoln and races to find a place to hide. This heart pounding thriller tells the minute by minute tale of one woman's horrifying night locked inside a zoo with a vicious shooter. Joan's survival skills and maternal instinct are so sharp - she knows she'll do anything to keep her son safe. What happens, though, when Joan is forced to decide if she will risk her family's safety to save others? You'll just have to pick this one up to find out.
(July 11)
What We Lose - Zinzi Clemmons
Told in short, stunning vignettes, Thandi recounts what it was like to lose her mother from breast cancer as a young woman. Confronted with unexpected motherhood herself, Thandi's grief over her mother feels fresher and more present than ever. Between her South African origins, her childhood home in Philadelphia, and her adult life in New York City, Thandi takes the reader on the intimate journey of her life that they won't soon forget.
(July 11)
I See London, I See France - Sarah Mlynowski
In this hilarious and unforgettable international adventure, 19-year-old Sydney and her best friend Leela are off to see the world. Their trip abroad doesn't go as planned, though, when Leela's cheating ex-boyfriend shows up. Things continue to spiral out of control when Sydney realizes she's starting to fall for the previously mentioned cheating ex-boyfriends BFF. This one has everything you need a perfect YA summer read: European back drops, strained friendships, and burgeoning romance. Très amazing.
(July 11)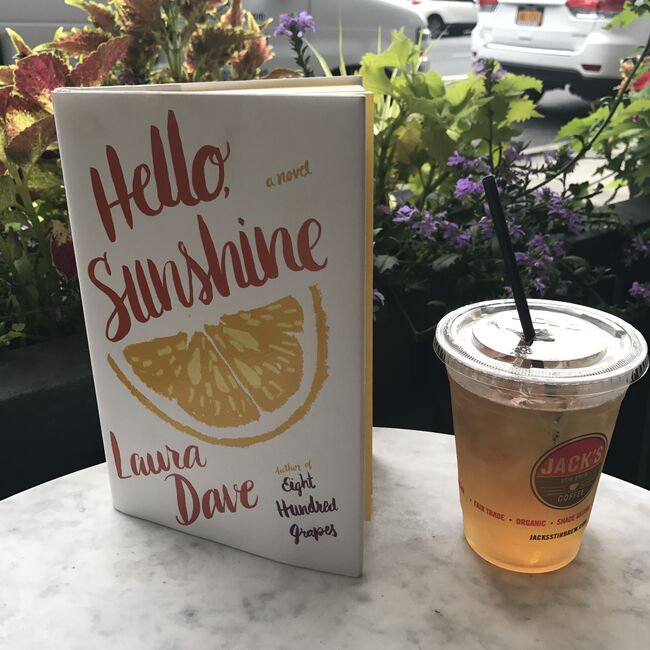 Hello, Sunshine - Laura Dave
Hello, Sunshine grapples with a culinary star with millions of fans, a line of #1 best selling cookbooks, and a devoted husband happy to support her career- until she gets hacked. Sunshine's secrets get revealed and the novel focuses on her catastrophic fall from grace. After losing everything she had, Sunshine is forced to rebuild her life amid all of the destruction caused by the hacker. The novel is funny, fun, and impossible to put down!
(July 11)
The Lying Game - Ruth Ware
Ruth Ware is back and better than ever with her new book The Lying Game. Fatima, Kate, Thea, and Isabel were best friends at school. Years after all being expelled from Salten under mysterious circumstances, the women are forced to come together again to face a dark secret they've kept hidden for years. This is one book you truly won't be able to put down...or stop thinking about long after you've finished reading.
(July 25)

Helen Little
Listen to Helen Little weekdays from 9:30am-3:00pm and tune in to her Public Library Podcast on the iHeartRadio App!
Read more