NYC Women's March 2019 - Everything You Need To Know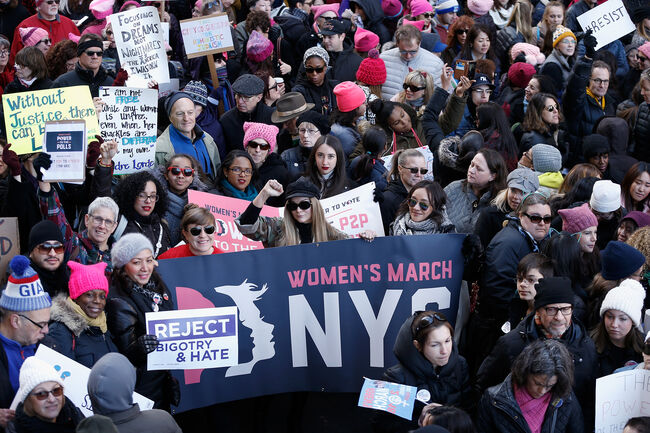 This Saturday, January 19th, is New York City's third annual Women's March. Thousands of demonstrators will flood the streets of NYC in support of women's rights.
The Women's March has tackled issues such as equal pay, sexual harassment, reproductive rights, and more over the past few years. This year, there are actually two marches planned, one by group called Women's March Alliance, which will occur in the Upper West Side and in Midtown, and another planned by Women's March NYC, that will be more of a rally in Foley Square. Eyewitness News explains why there are two demonstrations this year.
If you are attending the official Woman's March planned by the Women's March Alliance, here's what you need to know:
Line Up Start: 10:00 EST
March Entry: Enter either on 72nd & Columbus or 72nd & Central Park. Disabled and ASL may enter on 61st & Broadway
Kick-Off: 11:00-11:15 EST
The March:

will immediately follow the rally and end when the last marcher crosses 6th Ave & 45th Street.
The Route: pictured in the map below

Getting to the March: the easiest way is via public transportation. The closest subways to the start of the march are the 1/2/3 and the C to 72nd Street; for lower Manhattan, the 4/5/6 to Brooklyn Bridge-City Hall and the J to Chambers Street are the closest stops.
Marchers should plan to brace themselves for the cold, with Winter Storm Harper on the way and temperatures being in the 30s.
Photo: Getty