Your Complete Guide To NYC's 2019 Easter Parade And Bonnet Festival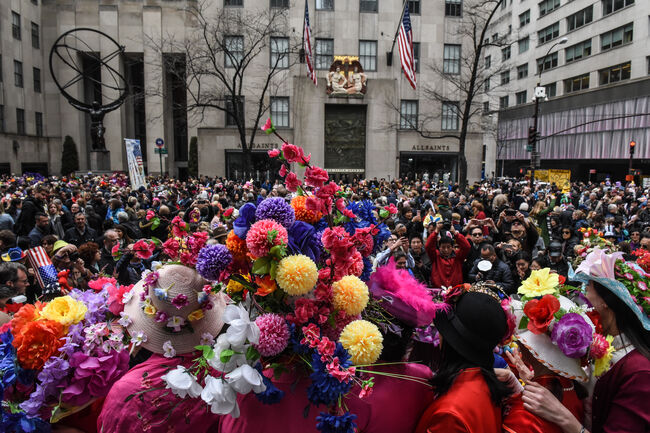 Every year on Easter Sunday, New York City hosts a colorful Easter Parade and Bonnet Festival along Fifth Avenue from 49th to 57th street. The ideal place to catch all the action is in the area around St. Patrick's Cathedral. The 2019 festivities run from 10 a.m. until 4 p.m on April 21st.
The Easter traditions in New York City stem back to the 1870s. Unlike most NYC parades, the Easter Parade is not an organized event and anyone can participate. According to tripsavvy, "From the 1880s through the 1950s, the New York City Easter Parade was one of the largest cultural expressions in America to celebrate the holiday and a spectacle of fashion and religious observance of the time. However, as the years went on, the Easter Parade became less about religion and more about extravagance and American prosperity." Although in 1900, the parade did not have floats or marching bands, women still dressed to impress, wearing their finest hats and dresses.
People from all over the world attend the celebration dressed in their most extravagant outfits. Bring your own bonnet and join the springtime fun! All bonnet-wearers are welcome to participate and stroll along Fifth Ave.
If you plan on attending service at St. Patrick's Cathedral, there are eight masses to choose from. Only the 10:15 a.m. Mass requires tickets, the rest are open to the public. Click here for the full Mass schedule.
Photos: Getty