Broadway Breaks Annual Box Office Record: Attendance Is Booming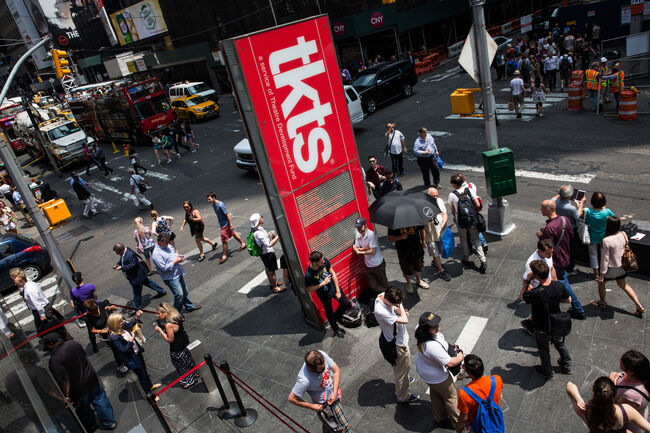 The Great White Way has dazzled and attracted visitors for decades, but this past season, Broadway has truly outdone itself. For years, Broadway's success has been powered by ticket prices, but now attendance is soaring as well.
14,768,254 patrons saw Broadway shows last season, for a total box office gross of $1.8 billion, according to figures released Tuesday by the Broadway League.
This past season, attendance to Broadway's finest productions was up 9.5 percent. Overall gross rose 10.3 percent, leading to the sixth record-breaking year in a row!
According to the New York Times, both totals — measured between May 28, 2018 and May 26, 2019 — are records for an industry that was thought to be dying in the 1970s but has forcefully rebounded.
"It's phenomenal — any way you look at it, more people are seeing shows," said Charlotte St. Martin, the president of the Broadway League. "People want more live entertainment, and Broadway's brand continues to grow stronger."
Here's to an amazing Tony Awards celebrating the 2018-2019 season and here's to hoping for an even bigger year for Broadway in 2020!
Photo: Getty