Jenna Bush Hager's Newborn Son Looks So Cute In These New Family Photos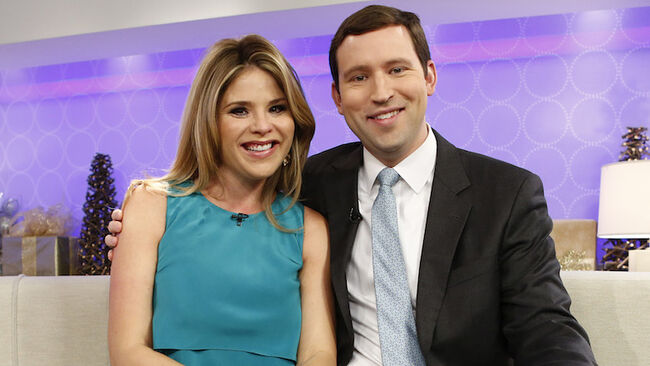 Jenna Bush Hager's baby boy looks way too adorbs meeting his family.
As you know, the Today co-anchor and husband Henry Hager became a family of five after the couple welcomed their third child, son Henry Harold "Hal" Hager, last Friday (August 2). According to PEOPLE, Baby Hal was delivered at 9:02 a.m., weighing 7 lbs. 5 oz. and measured 19.29 inches.
"Welcome to the world my darling," the 37-year-old announced on Instagram on Monday (August 5), along with the first photos of her newborn, including a family group shot with husband Henry, daughters Mila, 6, and Poppy, 3, and Jenna's parents, former President of the United States George Bush and former First Lady Laura Bush.
As pictured, below, the couple's little girls couldn't wait to meet their baby brother, as the toddlers can be seen pushing Baby Hal around in a hospital cart while another shows them embracing their sibling. "And our world made even sweeter when our girls met their baby brother," Jenna writes in the caption of the post.
Still, no one may have been as excited to meet the baby than Hal's grandparents, who looked all smiles while posing with their grandchild.
"@laurawbush and I are thrilled to welcome Henry Harold Hager to our family. We are happy for the proud parents, @jennabhager and Henry," George captioned a picture gallery with him and his wife posing with their grandson. "And pleased that Mila and Poppy have a little brother to love. We thank God that mom and baby are healthy, and we look forward to many years of loving the boy known as Hal."
Scroll down for more pictures of Baby Hal below.