10 Must Read Books We're Loving This June
The summer season is upon us and everybody knows what that means: it's time to find the perfect beach read. We put together a list of 10 must-read books we're loving this month, so all the hard work of searching for the right read is already done. Check out the list below, which truly has something for everybody. From heart-pounding thrillers to sweet teen love stories, we've got you covered. Happy reading!
The Identicals by Elin Hildebrand
In this action-packed summer read, two identical twins living on two separate islands join forces to save what's left of their splintered family after more than a decade apart. The twins are quick to discover that the secrets, lies, and gossip they thought they'd left behind can travel between islands just as quickly as they can!
Hits stores: June 13th Eleanor Oliphant is Completely Fine by Gail Honeyman
Eleanor Oliphant doesn't need anybody else, thank you very much. At least that's what she want everybody, including herself, to believe. Despite Eleanor's tendency to say exactly what she's thinking and her quirky observations about her everyday life, Eleanor's loneliness quickly becomes palpable. Everything starts to change for Eleanor when her colleague Raymond starts to befriend her and they save an elderly man named Sammy who has fallen on the sidewalk. This stunning debut novel from Gail Honeyman will make you fall in love with this out-of-the-ordinary heroine whose deadpan weirdness and unconscious wit make for an irresistible journey.
Hits stores on: May 8th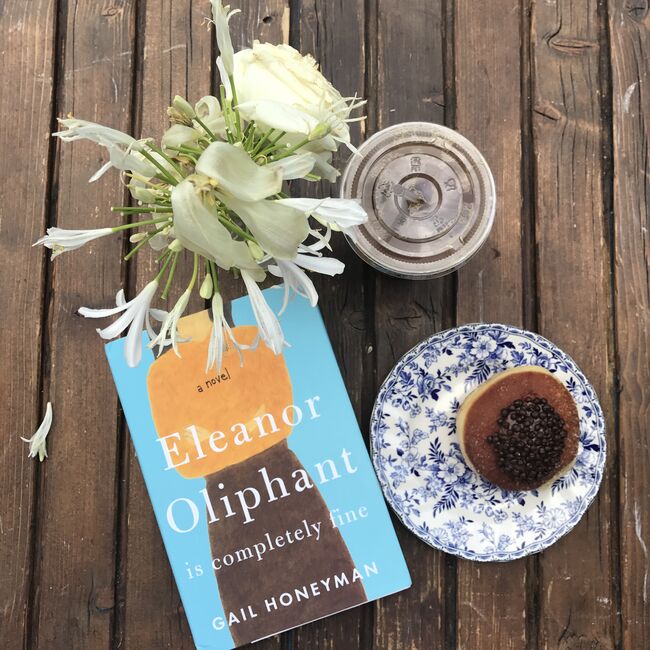 The People We Hate At The Wedding by Grant Ginder
Grant Grinder brilliantly captures the stress of an estranged family reuniting for a half-siblings wedding across the pond in England. The novel's crafty insights about weddings, fabulously flawed characters, and endless wit makes it equal parts addicting and entertaining!
Hits stores on: June 6th
The Seven Husbands of Evelyn Hugo by Taylor Jenkins Reid
In this entrancing novel, a legendary film actress reflects on her relentless rise to the top and the risks she took, the loves she lost, and the long-held secrets the public could never imagine!
Hits stores on: June 13th
The Sunshine Sisters by Jane Green
Jane Green is back with her latest novel- a story of a mother who asks her three estranged daughters to come help her end her life after being diagnosed with a terminal disease. The three sisters step out of their own crises and come together to confront old jealousies, secret fears, and they discover that blood may be thicker than water after all.
Hits stores on: June 6th
The Summer House by Hannah McKinnon
Flossy Merrill has managed to summon her three ungrateful grown children from their own dysfunctional lives for a summer reunion at their family's Rhode Island beach house. The warm-hearted novel explores family dynamics, dives into each character's respective heartaches, and has that summer feel that will make you feel like you're at the beach!
Hits stores on: June 6th Marlena by Julie Buntin
This is the story of two teenage girls and the wild year that will cost on her life and define the other's for decades. The outgoing and troubled Marlena befriends the quiet, new-to-town Cat and the two instantly become inseperable. As Cat follows Marlena down a very dark path, you'll want to scream at her to turn around. At the same time, though, you completely understand why Cat is drawn to Marlena. You will devour this book, turning page after page to find out what really what went wrong the year these two girls crossed paths in northern Michigan.
Hits stores on: April 4th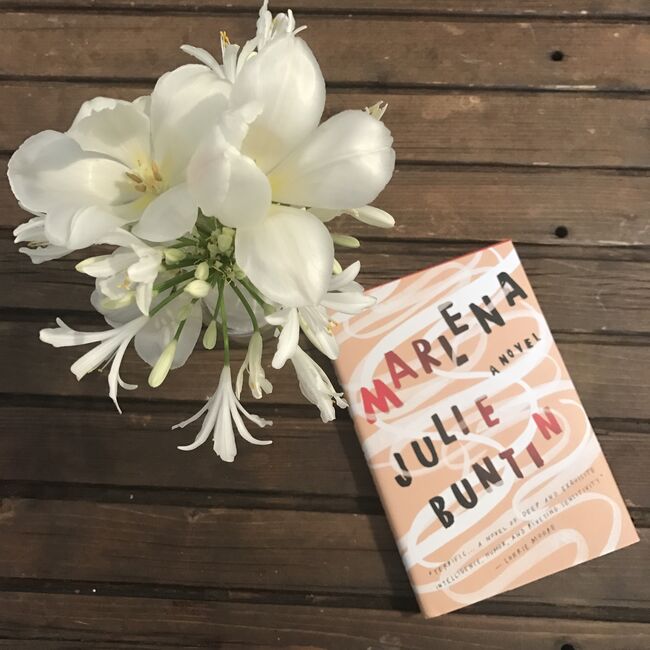 Once and for All by Sarah Dessen
The Queen of Young Adult Fiction is back with her 13th novel. Once and for All follows Louna the summer after she graduates from high school. She's stuck working for her mother's wedding planning business, which would be fine except that her first relationship just ended very sadly. Feeling jaded about love and happy endings, Louna meets the smooth talking, yet uncommonly kind Ambrose and is forced to reevaluate everything she once thought about relationships. If you think you've seen it all from Sarah Dessen, think again. Once and for All is full of surprises, raw emotion, and two love stories that will tug at your heartstrings.
Hits stores on: June 6th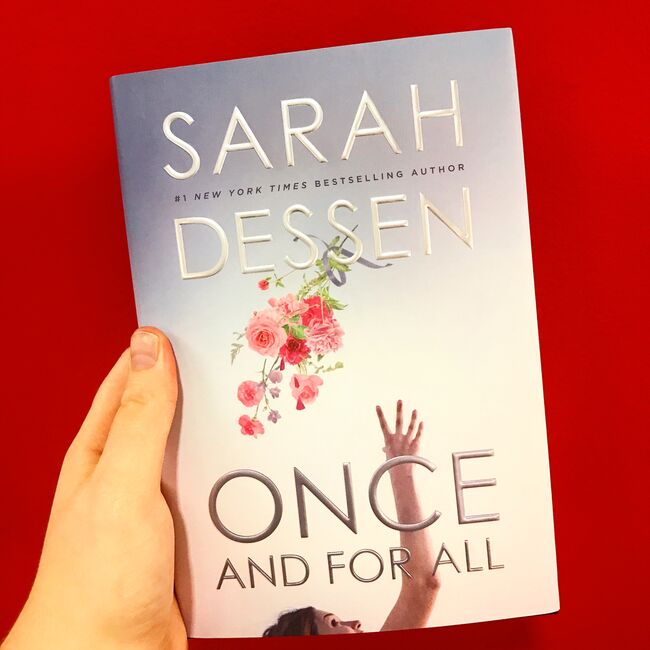 Do Not Become Alarmed by Maile Meloy
This is a book you will not be able to put down. Meloy weaves a complex, socially-conscious narrative about a family in peril on vacation in South America. Cousins Liv and Nora are on vacation in Costa Rica with their children and husbands. After taking their eyes off the children for only a few moments, though, the children have disappeared. Marie Claire says it best, calling it a "twisty plot and a seductive, tightly wound suspense" novel that will keep you up at night. This is the perfect read for fans of books like Gone Girl and Girl on the Train.
Hits stores on: June 6th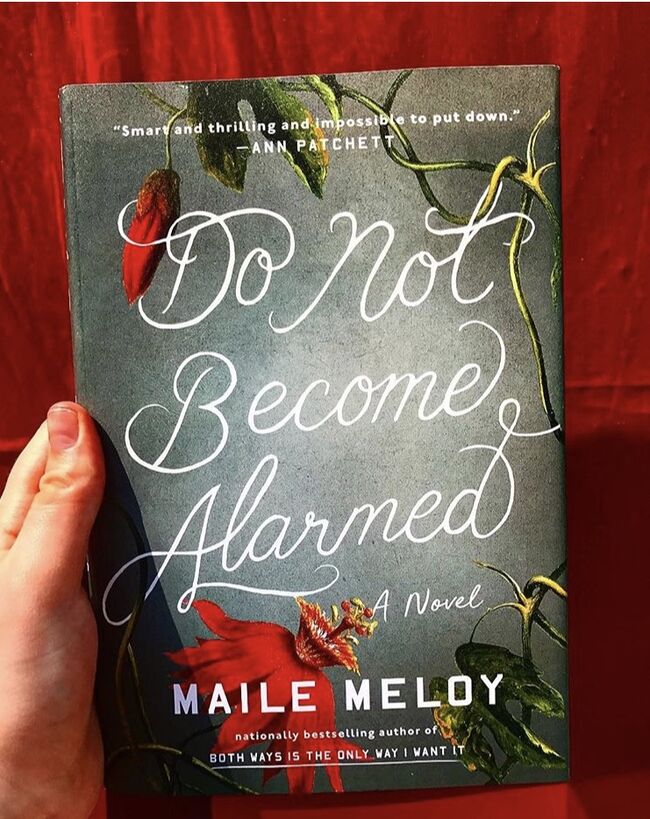 Murder Games by James Patterson
James Patterson is back with a murder mystery that will keep you on the edge of your seat from the first to last page. This book follows Dr. Dylan Reinhart, a renown criminal behavior expert, after a copy of his book turns up at a gruesome murder scene along with a threatening message from the killer. Elizabeth Needham, a headstrong NYPD detective in charge of the case, recruits Dylan to help investigate one other thing the killer left at the scene - a single playing card. This heart-pounding suspense takes Dylan and Elizabeth (and the reader!) down a very dangerous path. Will one of them be the next victim? You'll just have to pick this one up to find out.
hits stores on: June 26th

Helen Little
Listen to Helen Little weekdays from 9:30am-3:00pm and tune in to her Public Library Podcast on the iHeartRadio App!
Read more