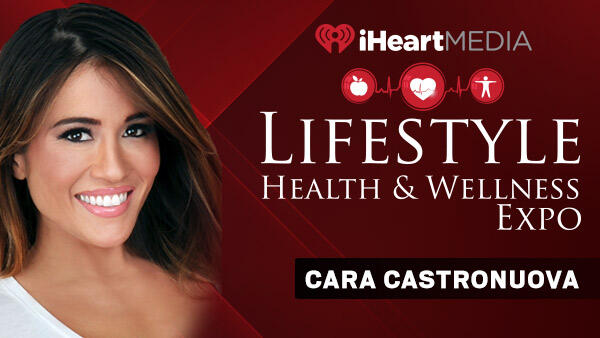 Cara Castronuova is a celebrity fitness trainer, athlete, activist, and media personality. She was featured as a head trainer on NBC's hit The Biggest Loser, where she helped propel the show to its highest ratings ever. She is a spokesperson for Puma, and the only female spokesperson on Everlast's extensive roster of champions. Castronuova is a champion boxer and past nationally ranked two-time Golden Gloves Champion.
She holds a master's certification by the International Sports Science Association, and she is certified as a boxing coach by the New York State Athletic Commission.
Castronuova has been featured in outlets such as USA Today & on NBC, MSG & Bravo.
She has created content for & appeared as a sports figure & fitness/health expert for outlets inc. NBC, MSG, Entertainment Tonight, E!, Bravo's "Top Chef Masters", Cablevision Channel 12 News, Fios, various major "Morning Shows", Newsday, The New York Daily News, Shape Magazine, Women's Health Magazine, TMZ, The National Enquirer, TV Guide and as the feature story on the cover of "USA TODAY"
Castronuova has acted as spokeswoman for PUMA, Everlast Sports, Purium Health, etc. & with various other brands including as Modell's Sporting Goods, The Sports Authority & Kind Bars.
She appears regularly as a boxing reporter, color commentator/analyst and fitness expert on various media. She is currently an apprentice judge and referee for USA Boxing. Her personal goal is to be one of the first females in the modern day to referee a professional male heavyweight championship fight.
Castronuova has trained extensively in martial arts and other fighting techniques, which led to acting opportunities as well, primarily as a stuntwoman and stunt coordinator. Castronuova combined her fighting and training background to start her company, Fighter Fitness Corp., whose mission is to help people find "their fighter within" and make their own comebacks on the road to good health.
Castronuova is most proud of her work in founding Knockout Obesity Foundation, a charity aimed to help youth who struggle with obesity and need help in obtaining a healthy lifestyle. She currently acts as Executive Director and spokeswoman.
Please see www.caracastronuova.com, www.knockoutobesityfoundation.org or call 1-844-CARA-FIT for more information and follow her on Instagram and Twitter for her latest updates